Is it possible to find paradise in your own backyard?

What if it had a pool, a mini beach with a hammock and fire pit, festive string lights, and plenty of comfy lounge chairs?

Pretty close.

"The homeowner wanted a resort retreat when he gets home," says Eric Frisch, landscape designer with Ground Source, the Orlando landscape contractor that created this backyard transformation. "It's a place to have friends over, have parties, with a real tropical vibe going on.

"He really wanted something fun — an escape from the real world."

Grab your flip flops and let's see how it all came together.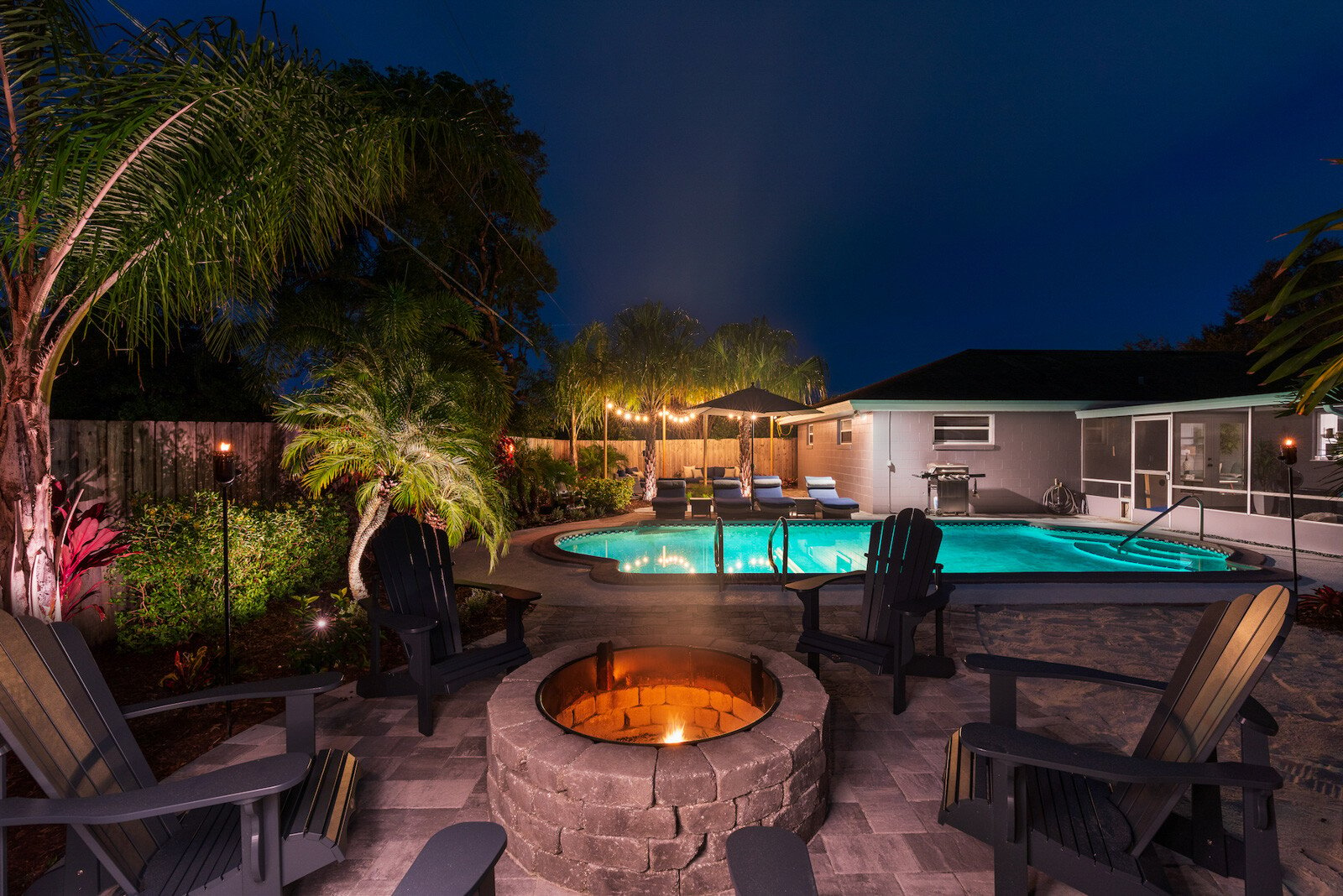 From Weedy Eyesore to Tropical Paradise
You wouldn't send a postcard from the old backyard.

Wild and overgrown, it was full of knee-high — and even waist-high — weeds.

"We gutted it all," Frisch says. "New sod, new patio, new plants. Everything was new except the pool."
Pick Your Spot in This Orlando Landscape Design
Frisch created separate areas for the backyard resort, dividing it into sections for relaxing by the pool, hanging out in the hammock, or lounging under festive string lights.

The lights invite automatic fun.

"It gets rid of that dark corner and looks really inviting," he says.

Palm trees divide the formerly long patio into two sections, creating more intimate hang-out areas.

Fan palms separate the two sections while also offering some shade.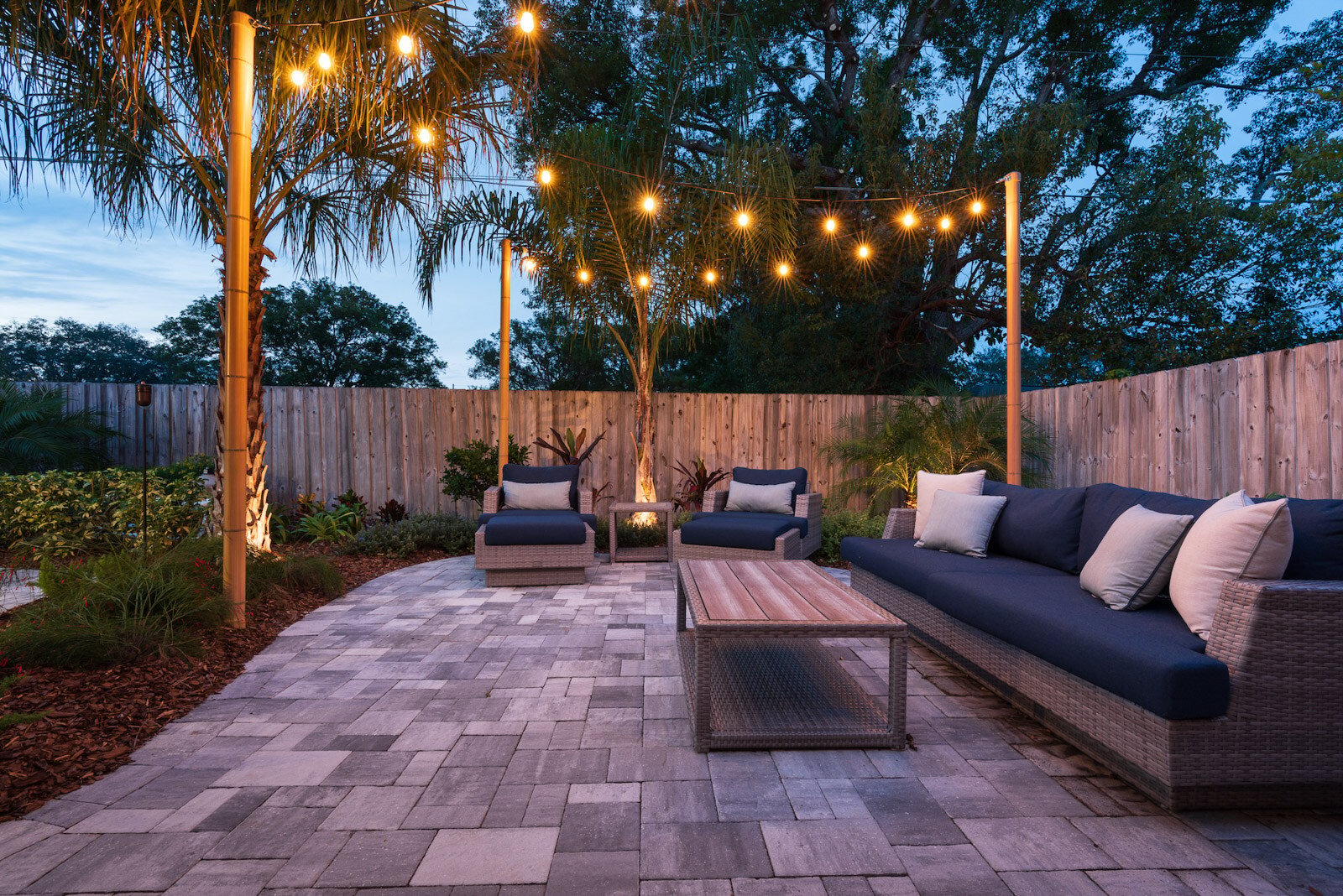 A Custom Orlando Landscape Design Creates More Space
Frisch reimagined the space of the backyard to meet specific needs.

The homeowner wanted little maintenance — who wants to work on vacation? — so lawn was replaced with a no-muss, no-fuss paver patio.

A small concrete patio didn't provide enough space for lounging or socializing, so Frisch expanded the area with a paver patio with plenty of room for comfy lounge chairs for basking in the sun.

"We maxed out the space to get as much room as we could," Frisch says.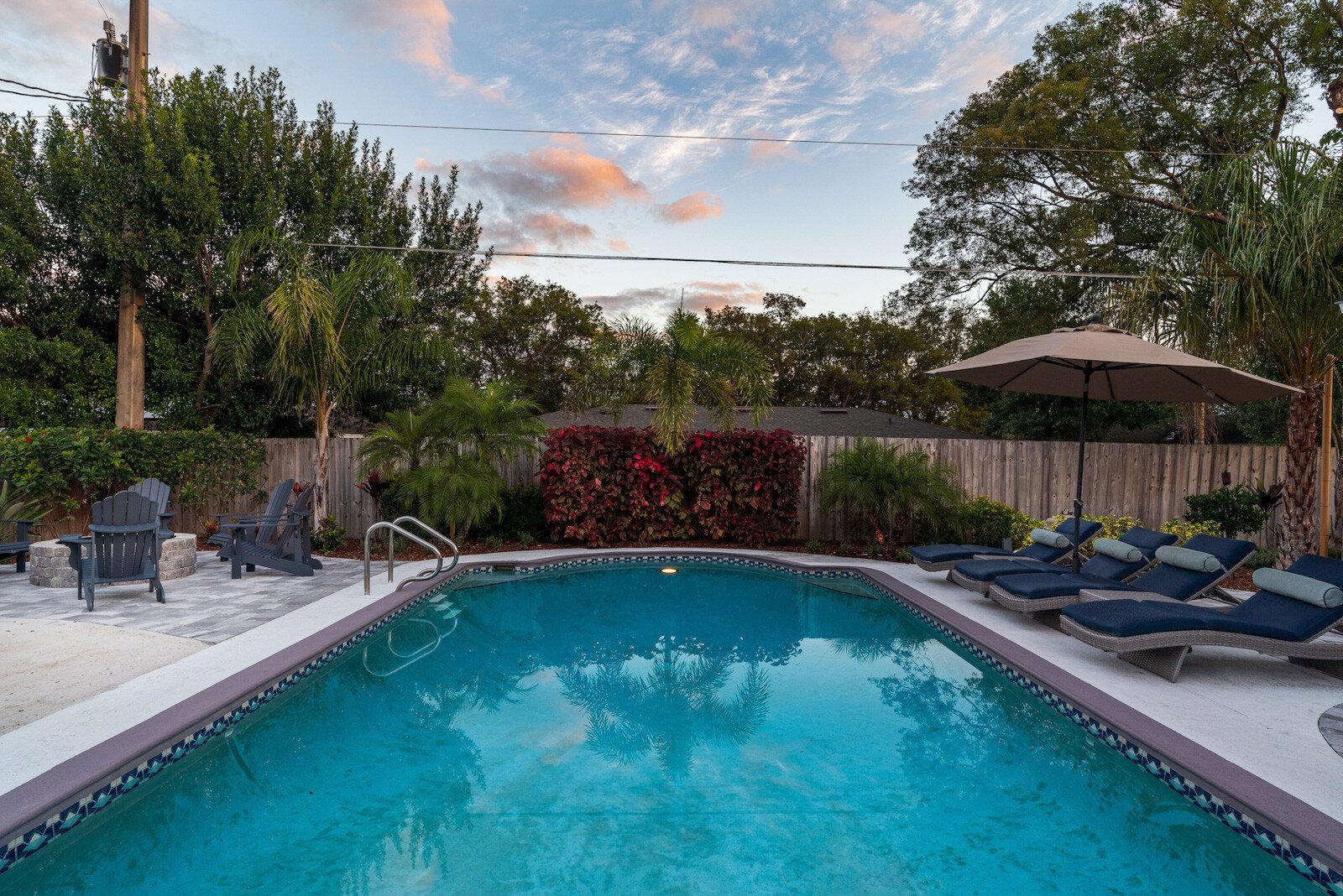 I'll Be at the Beach in My Hammock
Nothing says vacation like lounging on a beach in a hammock beneath towering palm trees.

Done.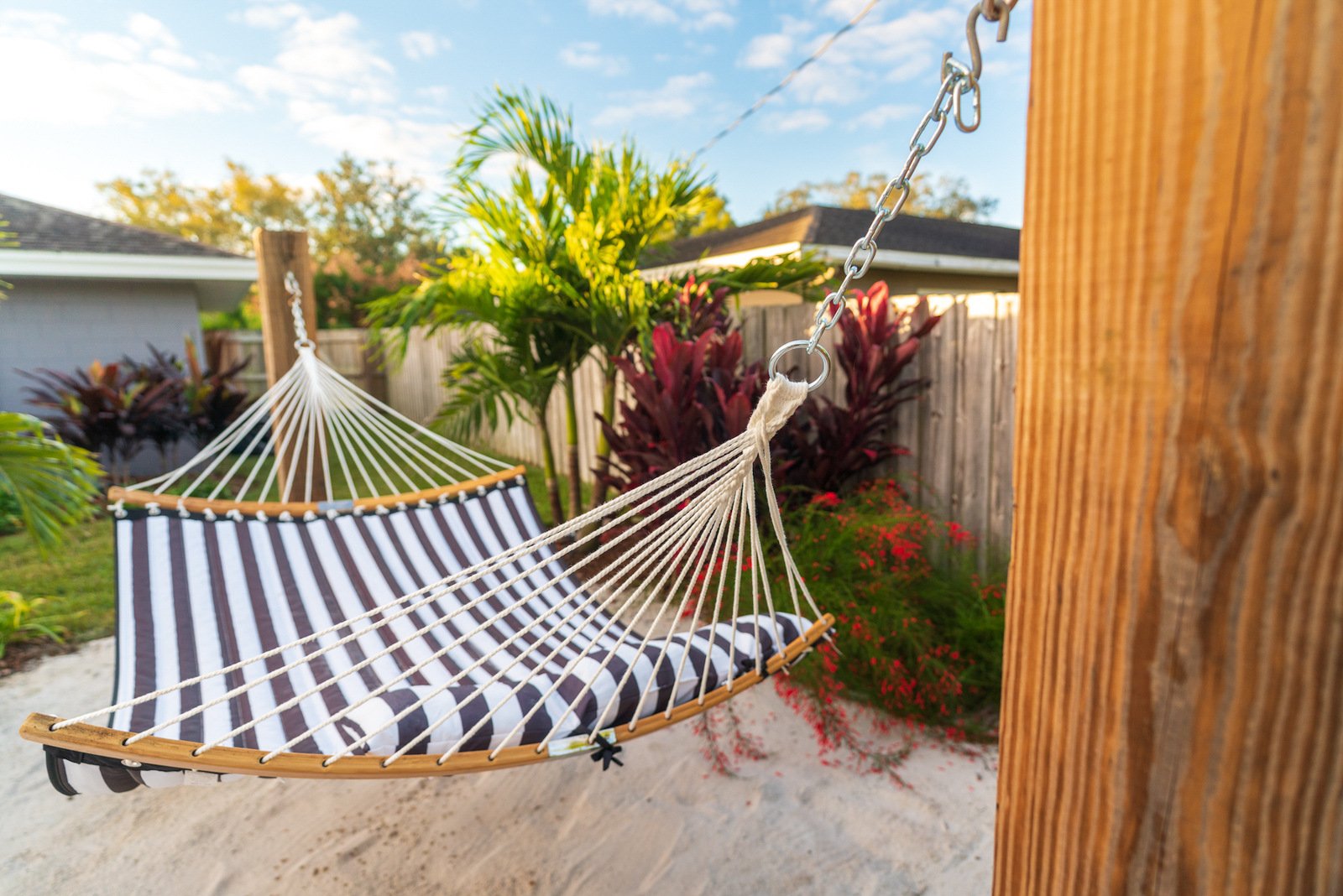 "We dug a sizable hole to hold sand 10 to 12 inches deep," Frisch says. "Anything less, and your feet would sink into the sand and you'd feel the ground underneath.

"You can't dig your toes into the sand if you feel dirt and landscape fabric three inches down."

Crews dumped sand then shoveled and distributed it to create a mini beach.

What could be better? S'mores, anyone?

"We thought a fire pit by the beach would be kind of cool," Frisch says.
Orlando Landscape Design Means Tropical Plants
A variety of palm trees and tropical plants give the landscape a luxurious vacation vibe.

As they grow, they'll fill in and offer even more lush privacy.

Here's a look at the standout plants:
Hawaiian Ti Plant
This showy plant comes in a wide variety of colors, including green, red, chocolate, pink, orange, variegated and combinations of all of these. They grow in an intriguing tiered rosette shape.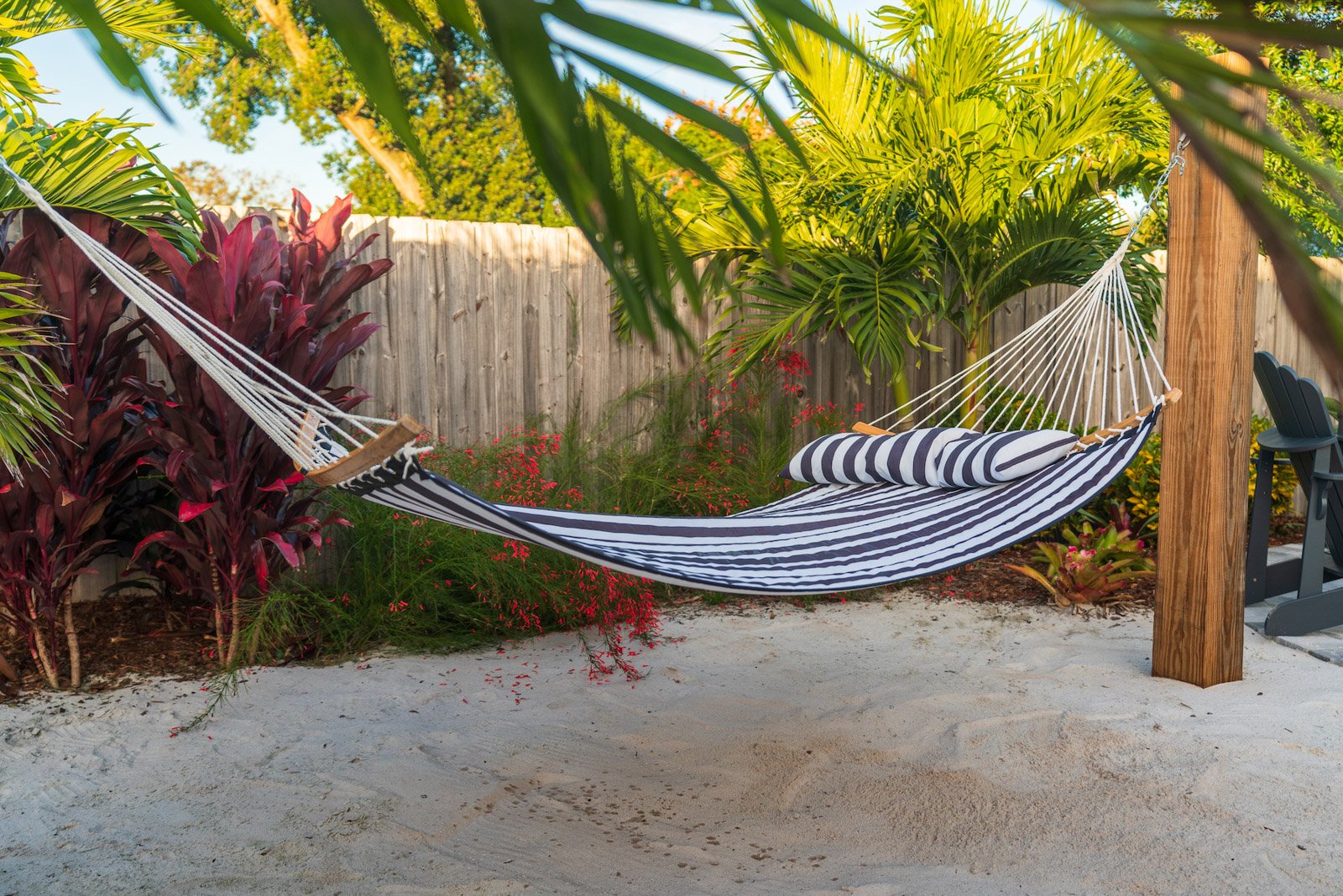 Crotons
An Orlando landscape design favorite, crotons offer a spectacular vibrant pop of color. Crotons thrive here and add stunning tropical color, six feet tall.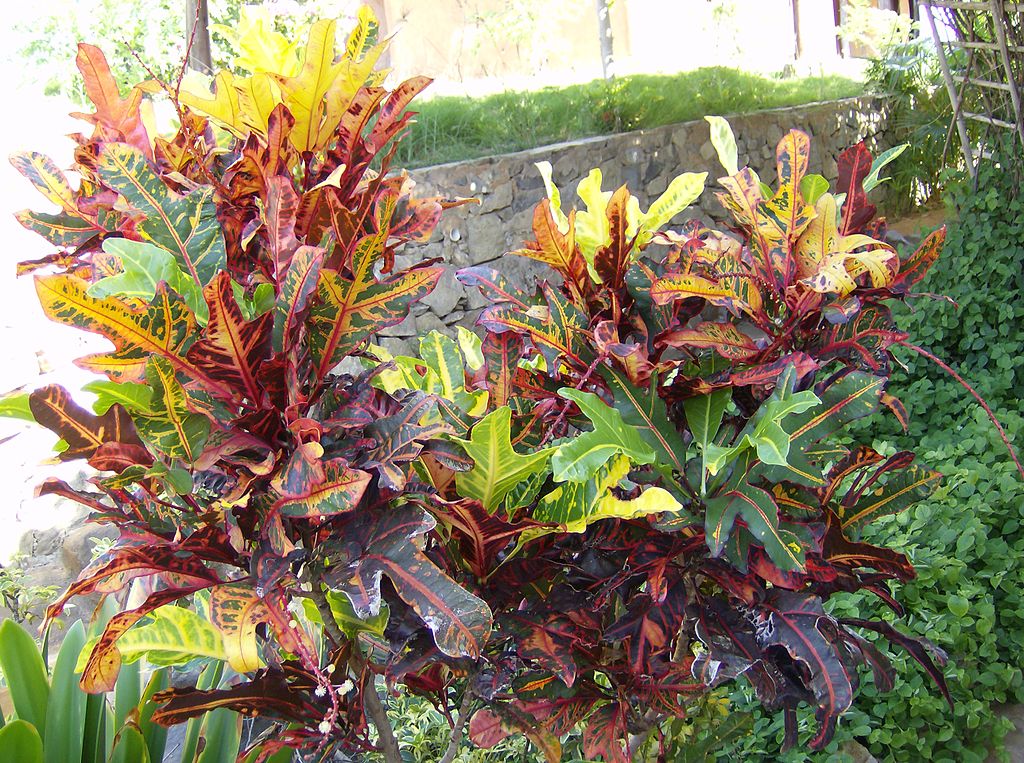 Bromeliads
Another great landscape plant that offers an exotic look, bromeliads come in a rainbow of really vibrant colors. Think bright pink, red, purple, yellow. Keep those sunglasses handy.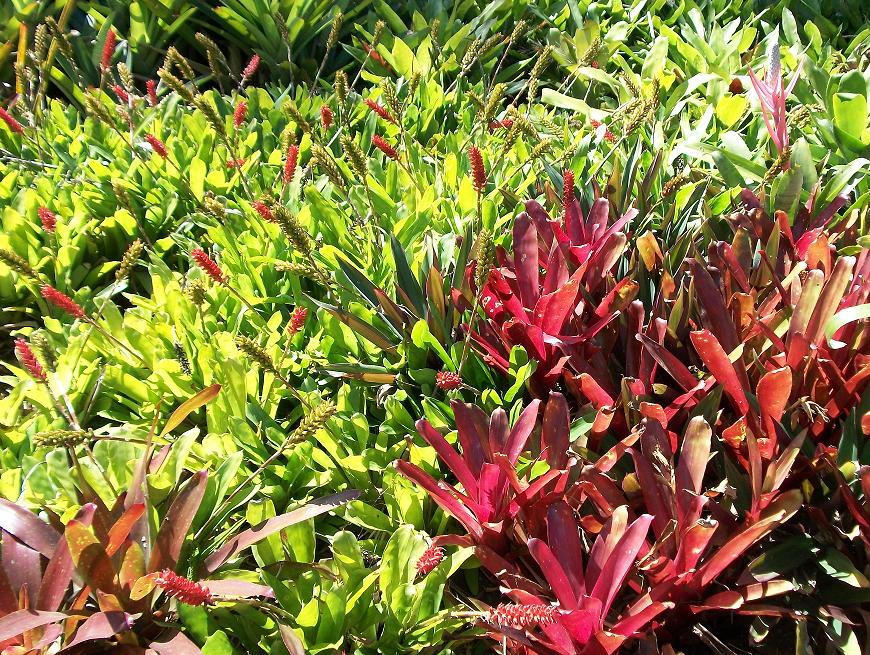 Xanadu Philodendron
Frisch likes this exotic foliage plant for texture in Orlando landscape design. It has huge shiny, leathery leaves, each with more than a dozen distinct lobes. It's a great dark green background for other tropical landscape plants like showy croton.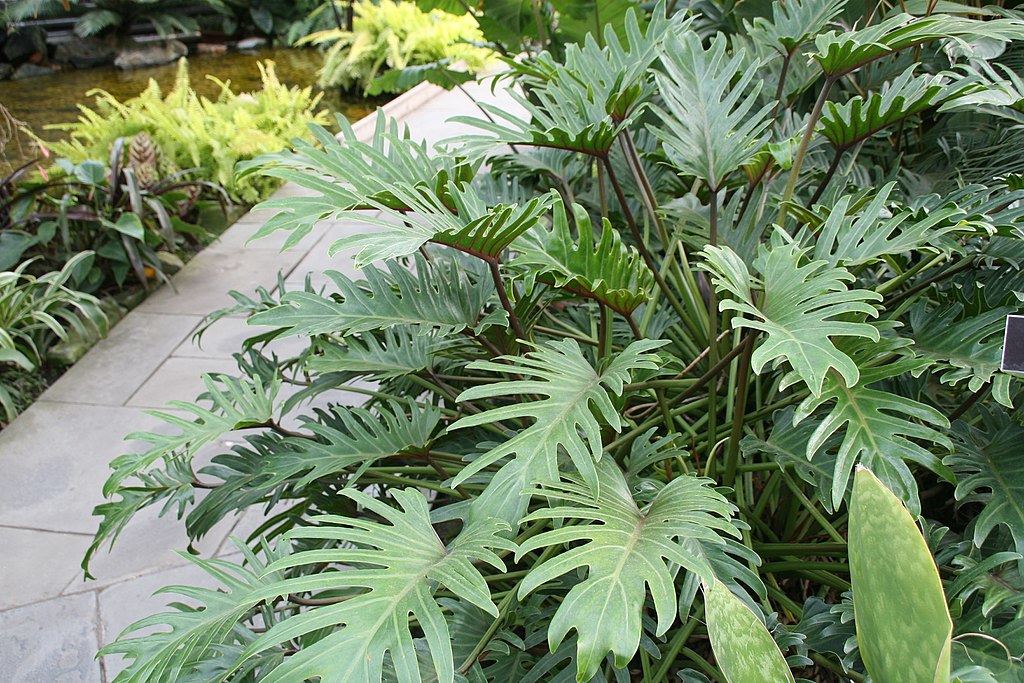 Firecracker Plant
It looks like it sounds — clusters of scarlet tubular flowers resembling small firecrackers provide stunning color from spring through fall.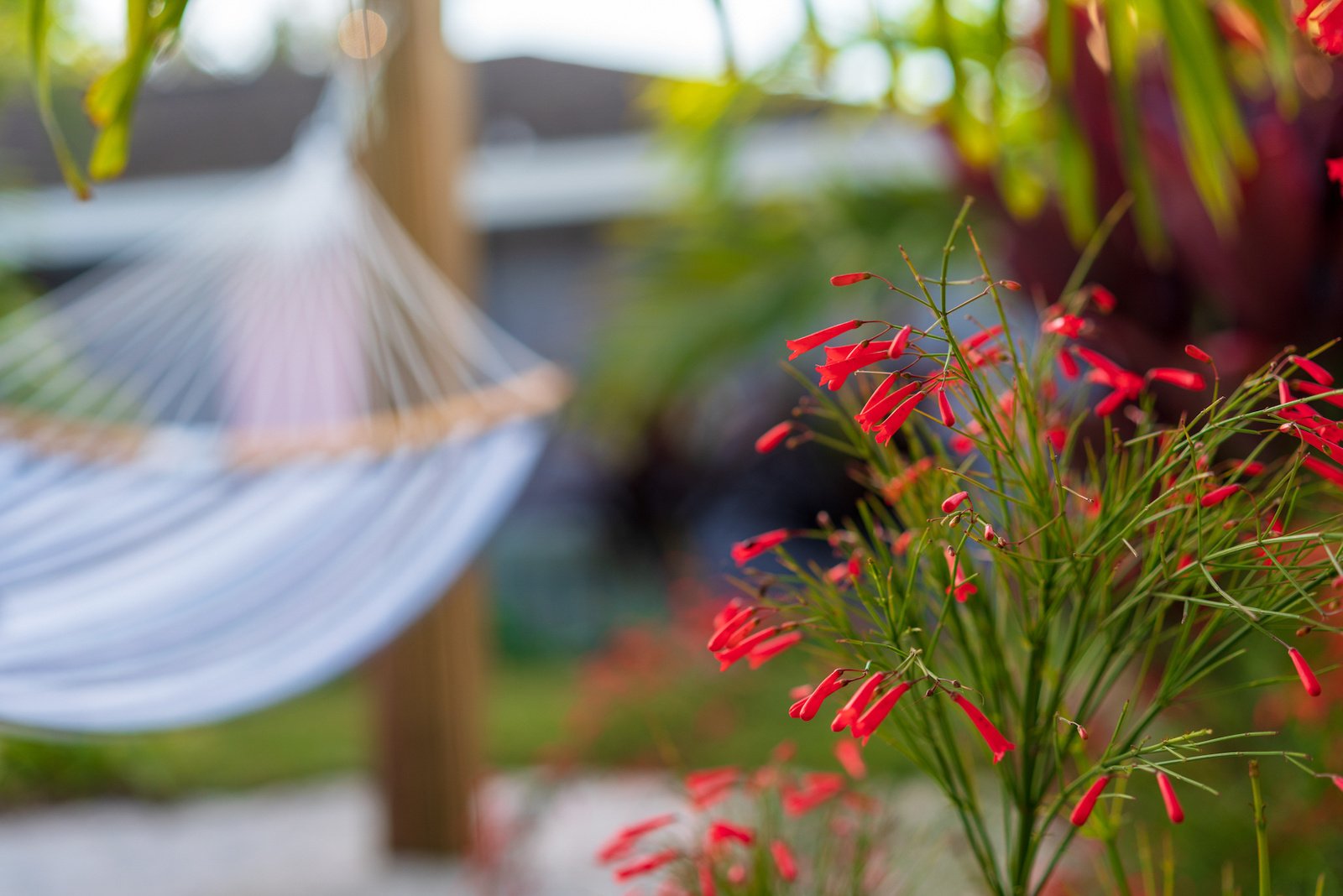 Copperleaf
This stunning tropical shrub is all about the foliage. Its leaves are copper, pink, green, yellow, and cream.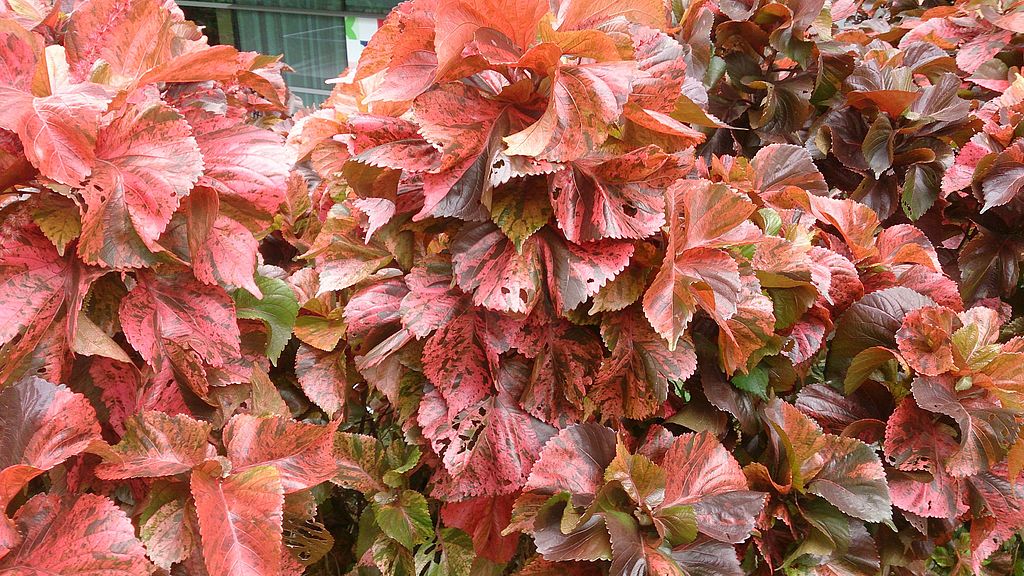 Plenty of Palms, Please
What's a resort without lots of stunning palm trees?

Well, Michigan, maybe, or upstate New York.

But an Orlando landscape design that feels like paradise needs an assortment of these towering trademark tropical trees.
Ribbon Fan Palm
Fan-shaped leaves split into long, graceful ribbons. It looks delicate, but it's tough, even standing up to chilly weather.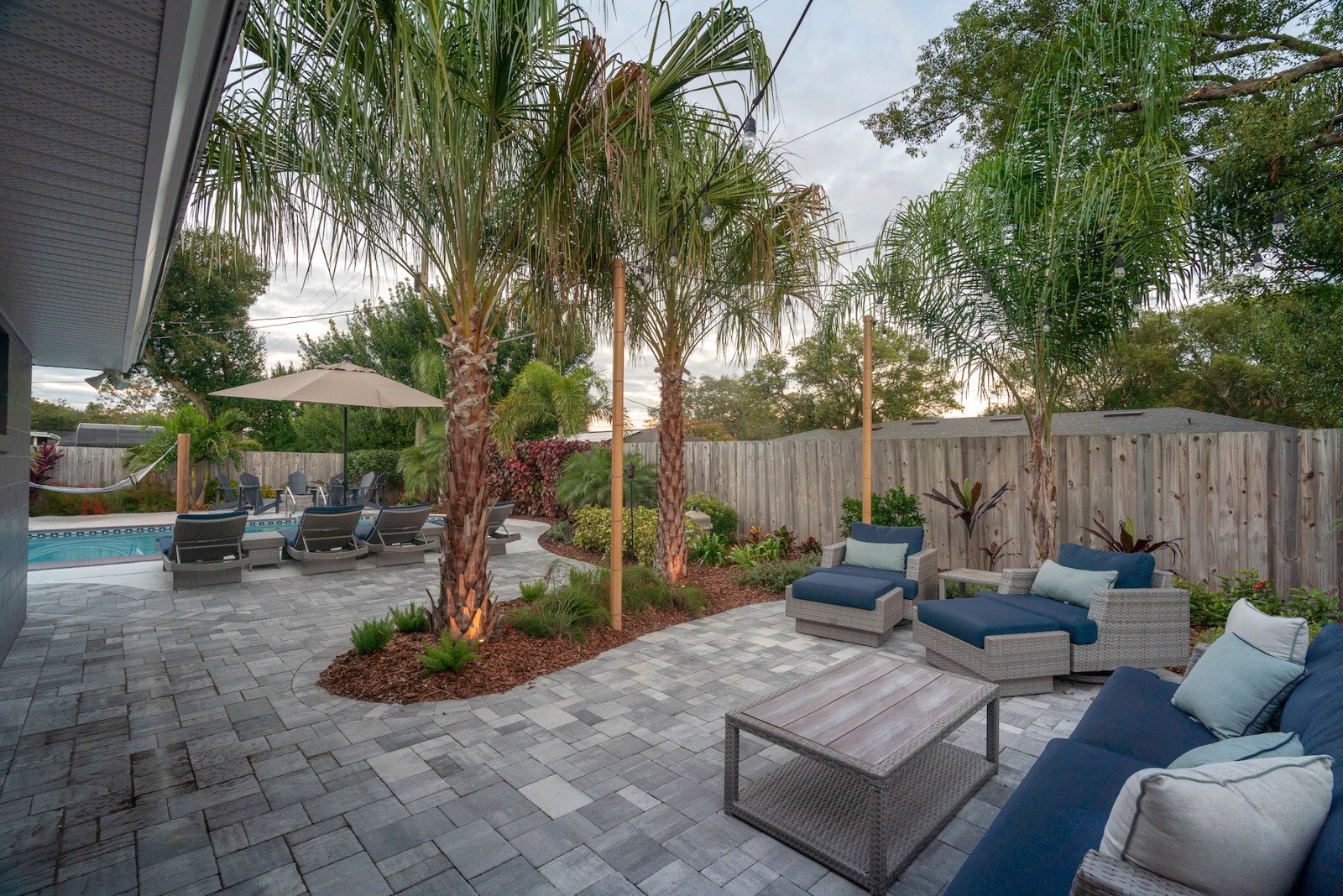 Roebelenii Date Palm
This petite palm is perfect for tight spots where you still want a tropical punch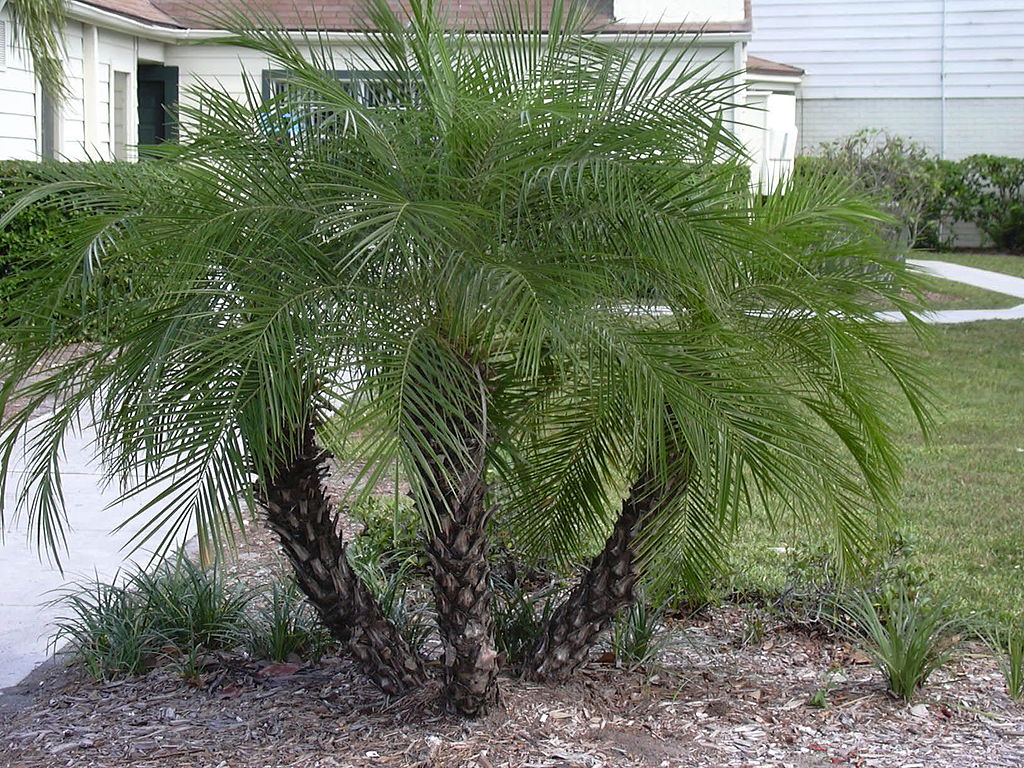 Queen Palm
Graceful and lush, it boasts intriguing gray bark and long, glossy fronds. Watch for waxy flowers in warm weather, followed by clusters of small, orange dates.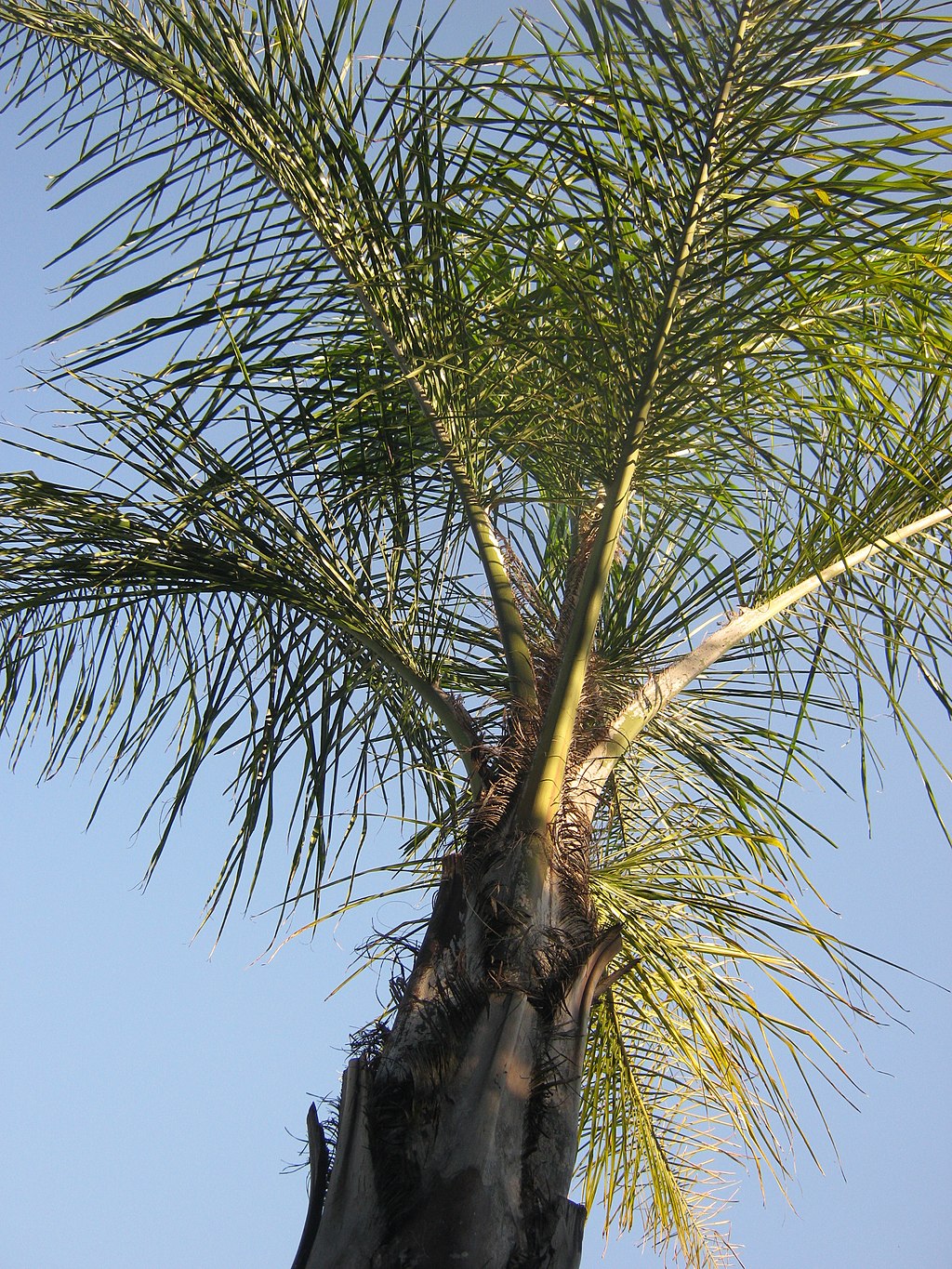 Foxtail Palm
This beauty is a landscaping standout, with its big fluffy fronds that look like the bushy tail of a fox.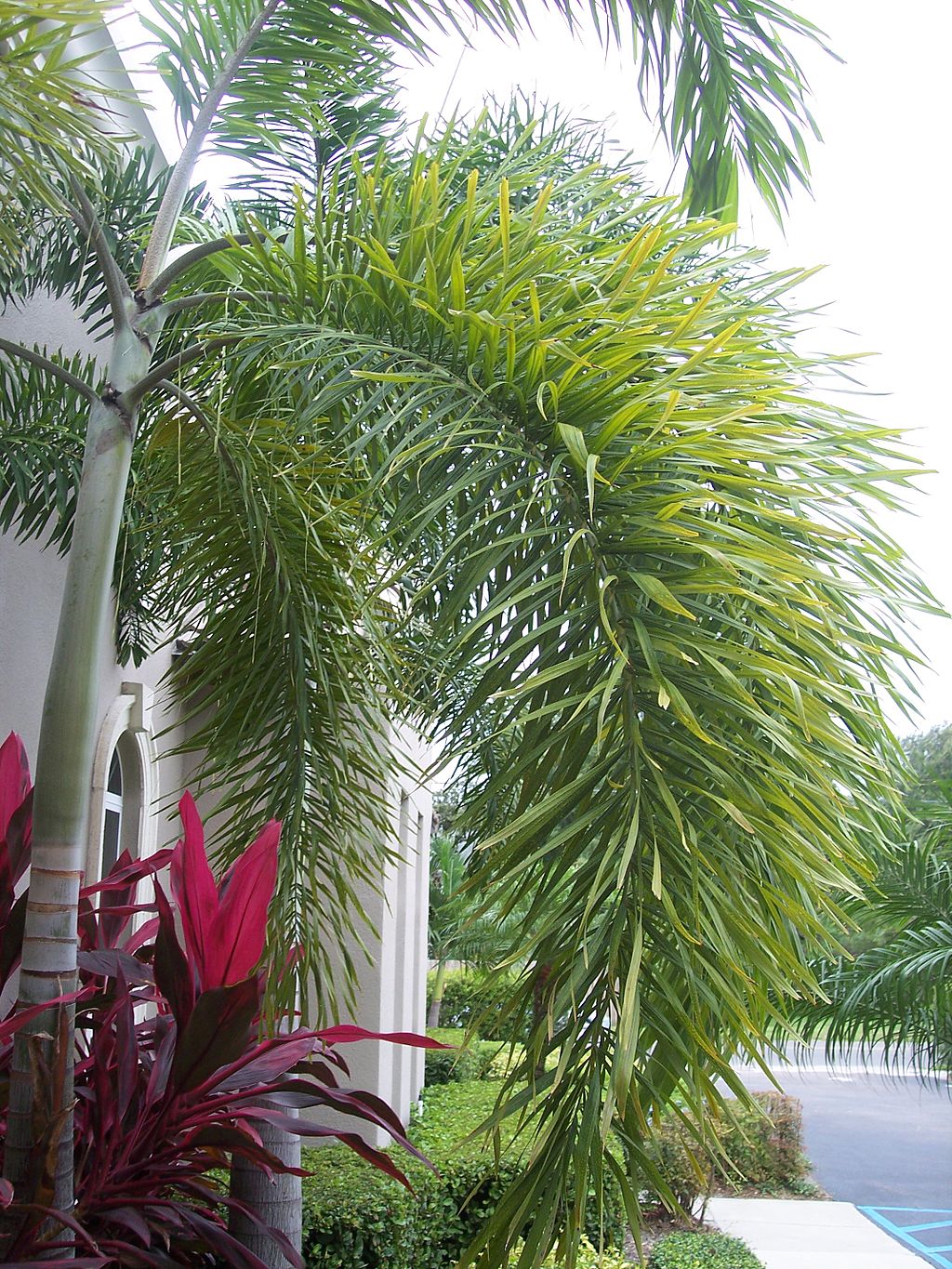 Christmas Palm
A nice smaller palm, this is often planted in groups for a multi-trunk effect.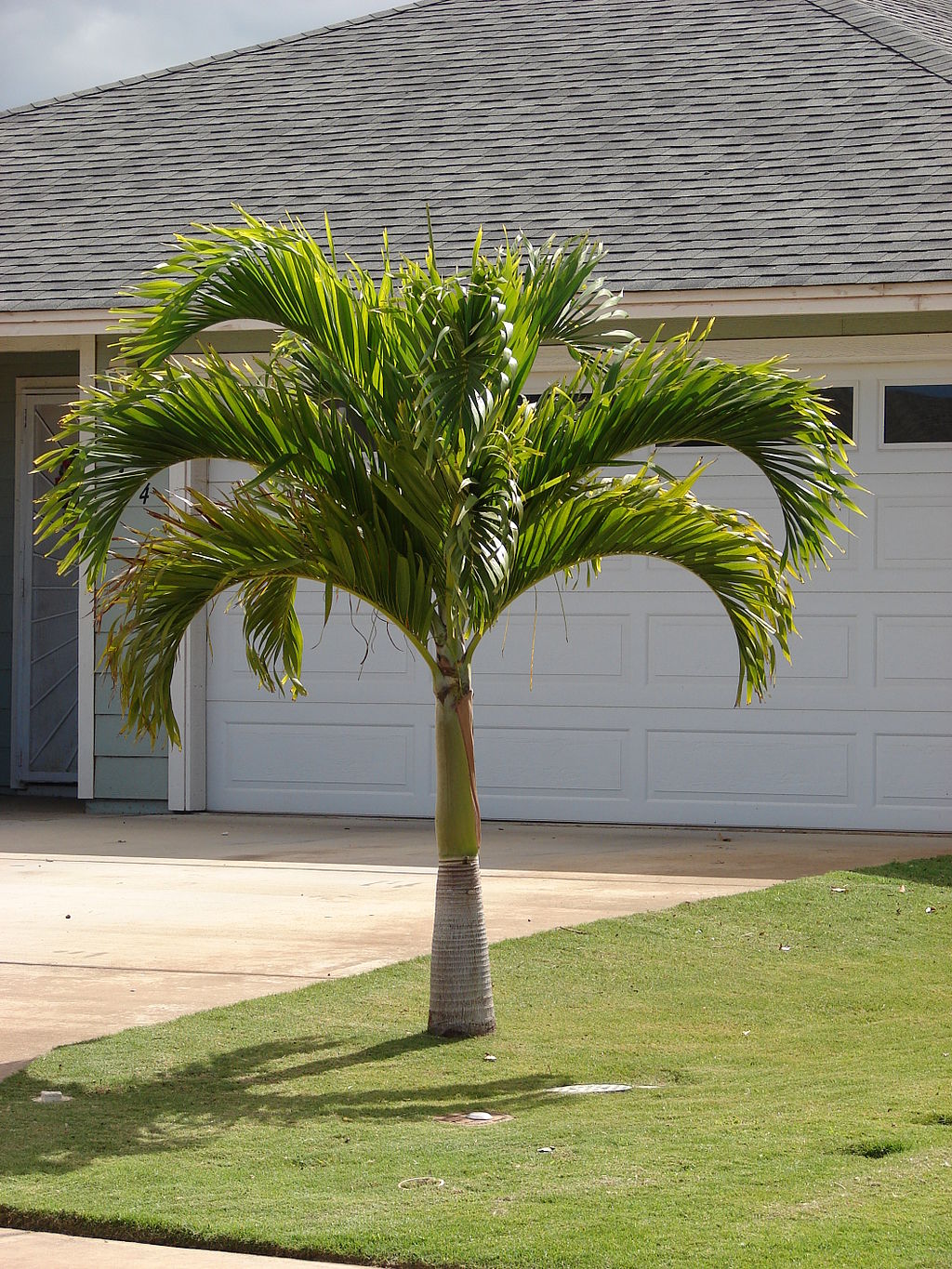 Room to Grow
While the backyard is already luxurious, there's room for more fun.

The homeowner might add a fireplace down the road, Frisch says, and possibly a small outdoor kitchen.

Meanwhile, kick off your sandals and bring on the drinks with those cute little umbrellas.

"It's a fun backyard," Frisch says. "He really wanted to go all out with that resort hotel feel. It'll definitely be nice to have parties back there."

Bring your swimsuit.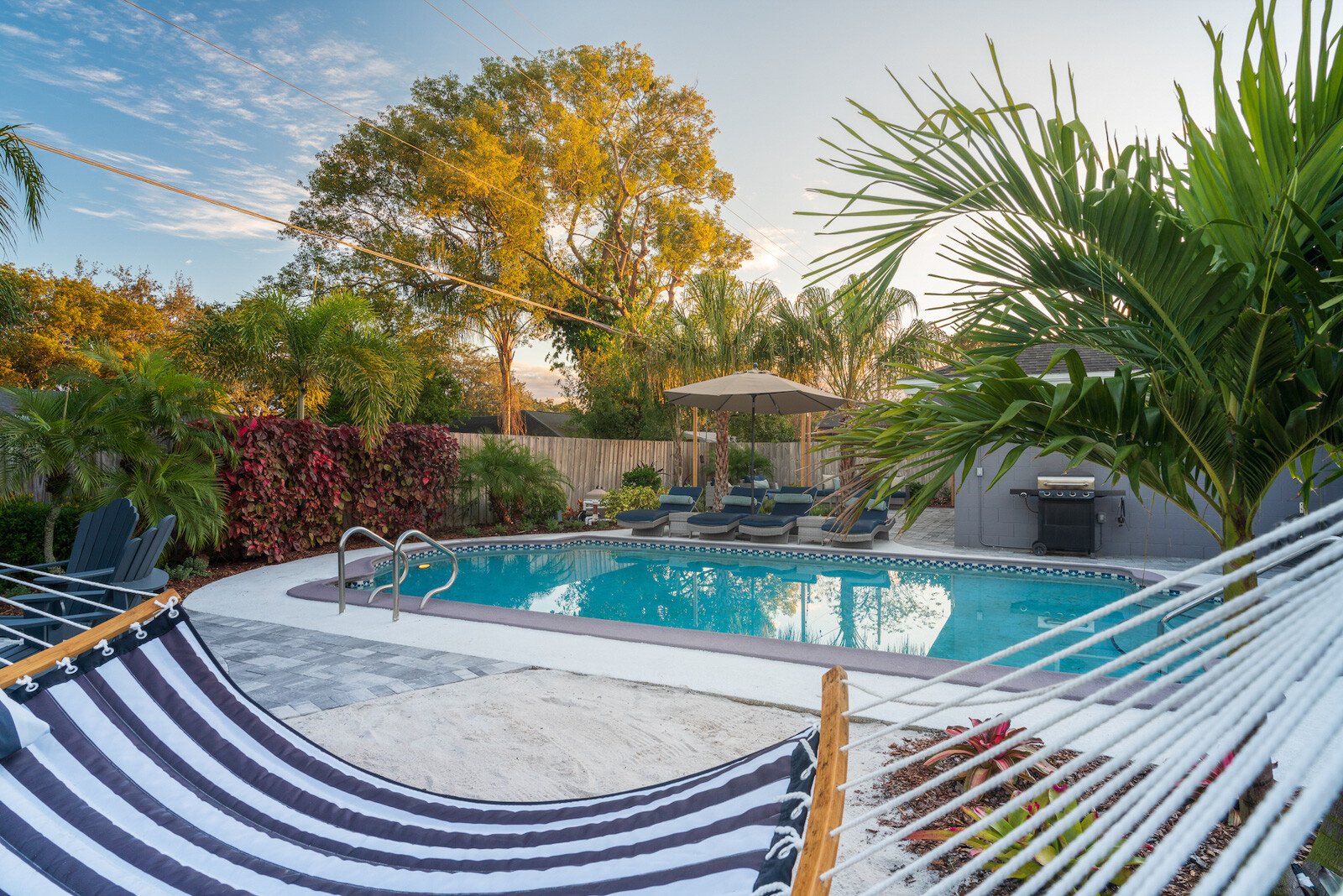 Trust Your Orlando Landscape Design to Ground Source
Who needs a vacation when your own backyard is practically paradise?

Whether you want an all-out vacation vibe or something that seems more like home, we've got you covered.

New trees, plants, and shrubs? Healthy new sod? Updated irrigation? Lighting to show off your home's best features after dark?

You're in luck. At Ground Source, we do it all. Start to finish. Not all landscape contractors in Orlando Fl. do.

We're landscaping experts, but our skills don't stop there. We're with you every step of the way as you plan your perfect outdoor space.

Sod, irrigation, landscape design: Let us transform your yard from an embarrassing eyesore to a place you spend every spare minute.

Are you ready to enjoy the vibrant, impressive yard you've always wanted? Request a quote today! We'll help you review your options and then transform your property.
Image Source: Croton, Bromeliads, Xanadu Philodendron, Copperleaf, Roebelenii Date Palm, Queen Palm, Foxtail Palm, Christmas Palm