Everybody loves a good shortcut, right?

But it doesn't always work out.

Like that peanut butter and jelly swirled together in one jar. That just seems wrong.

Same thing with installing pavers over concrete. It sure sounds easier than jackhammering out your existing concrete, right?

Sometimes it works. Sometimes it's wrong.

Let's take a look.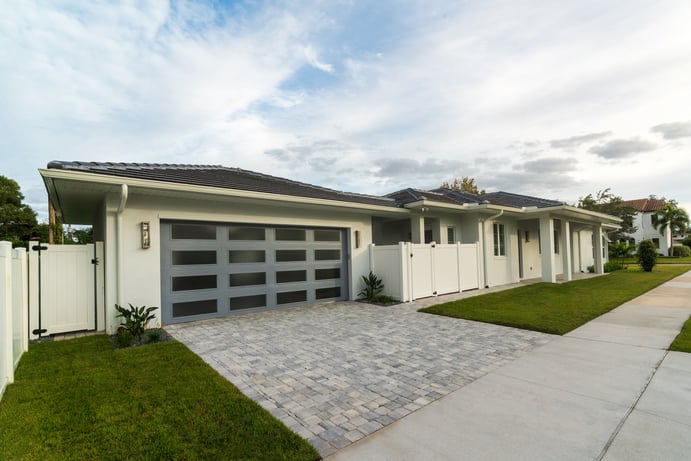 Pavers Over a Concrete Driveway? Nope
Let's get the bad news out of the way first, then move on to the good news.

You can't install pavers over a concrete driveway.

That solid concrete doesn't allow the pavers to flex like they need to on a driveway that has to hold so much weight, and those pretty pavers can crumble to pieces.

You'll need a proper sand base. We install an extra thick six to seven-inch base underneath, which is twice as thick as most paver companies in Orlando use.

The sand base is a crucial element of quality paver installation, especially for driveways. It helps prevent sagging, sinking or heaving.
Pavers over a concrete pool deck? Yes. We're talking foot traffic here, not heavy vehicle traffic, so this solution works.

Pavers over concrete steps? Sure. Steps can handle overlay pavers.

Patio pavers over concrete? You bet. Again, the key here is foot traffic, not vehicle traffic.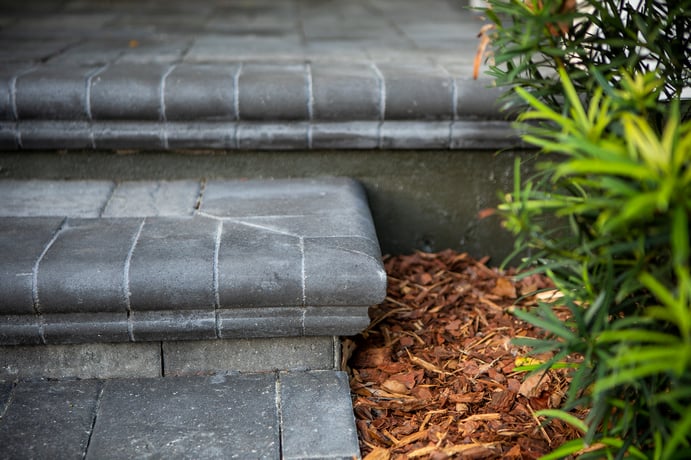 Now, for the Details
There's always fine print, right? Same thing with installing pavers over concrete.

Here's a look at a few important rules:
Be Sure Your Concrete is in Good Condition
Is your existing concrete badly cracked or crumbling? You can't just cover it with pavers and pretend everything is fine.

If the base underneath the concrete isn't stable, you'll need to remove the concrete and start from scratch.
Don't Forget About Drainage
We can't say enough about the importance of drainage. It sounds boring, but it can be a big challenge when it comes to installing pavers over concrete.

Does water puddle on your existing concrete surface? You might need to drill some drainage holes in the concrete before you install the pavers.

Make sure there's proper slope for drainage. If your concrete surface doesn't drain well now, adding pavers over the top will just add to your problem.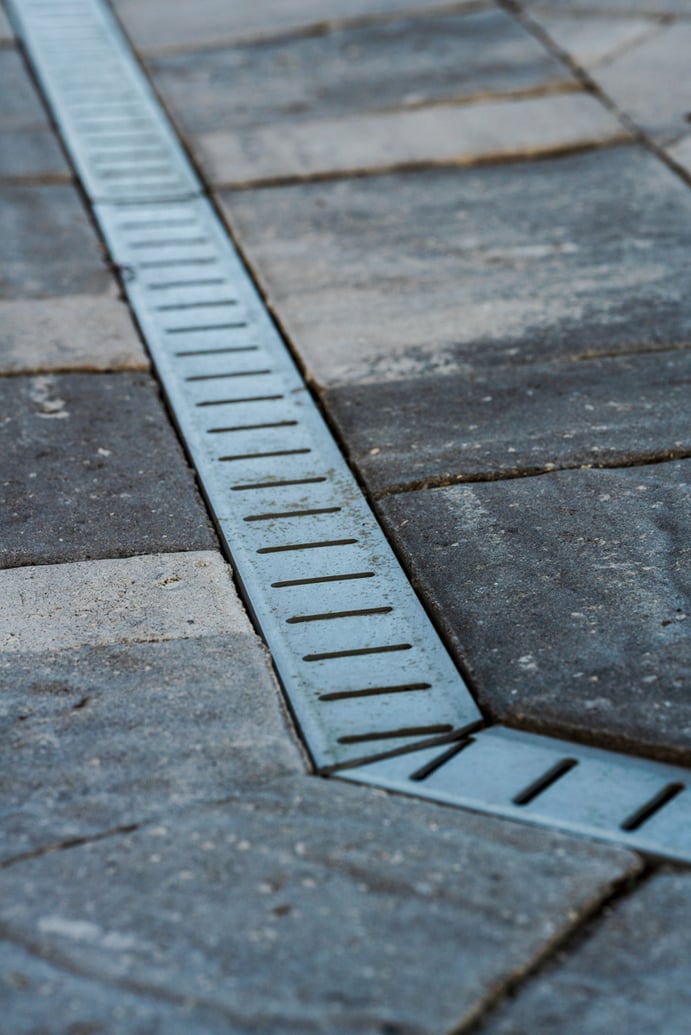 Height Considerations
Remember, adding pavers over concrete will make your surface higher — as much as three inches higher. That's a lot.

When you overlay pavers over concrete, will your new higher surface block doorways? Cause people to trip?

Check out any potential height problems first.
Using Remodel Pavers Over Concrete
If the surface you want to cover is just for foot traffic, like a patio, pool deck, or porch, consider using remodel pavers.

These thinner pavers are half the thickness of standard pavers — 30 millimeters instead of 60.

That means they don't raise the height as much. They can still cause tripping hazards, though, so plan carefully.
Laying Pavers Over Concrete? Trust Ground Source
Laying pavers over concrete sounds easy enough, but there are some crucial tricks to it, from drainage to height concerns to knowing if a surface can stand up to the stress.

Leave tricky paver problems to the pros.

We're paver experts, but our skills don't stop there. We're with you every step of the way as you plan your perfect outdoor space.

Sod, irrigation, landscape design: Let us transform your yard from an embarrassing eyesore to a place you can't wait to come home to.

Are you ready to enjoy the vibrant, impressive yard you've always wanted? Request a quote today! We'll help you review your options and then transform your property.